Hello, dear HYIP investors. In this article, I will introduce an HYIP project called Hashautomatical.biz. It has been online since 18th Oct 2019 and just third day till now. The admin bought Standard listing on my monitor last Friday. All my three withdrawal requests were processed instantly in the past three days. Now let me write something about it.
Already scam, don't invest!
Investment Plans
Minimum invest 0.001 BTC, earn 10% daily for lifetime and principal included
Minimum invest 0.001 BTC, earn 250% totally after 20 days
Minimum invest 0.001 BTC, earn 1000% after 30 days
These are all the plans Hashautomatical.biz provides. If you are interested and don't know which plan to choose, then I suggest you the first plan. Because you can withdraw your profit every day. But for the second and third plans, you can only get back your profit and initial capital when your investment expires after 20 or 30 days,such investment method is not suggested in HYIP investment, what's more, for the second and third plans, the net profit is higher than normal range.
I should warn hyip newcomers that all hyip projects are risky gamble games online, so don't invest what you can't afford to lose, only
Payment Options
For now, Hashautomatical.biz only accepts Bitcoin as payment option. When I am writing this article, BTC price is $8240 according to Coinmarketcap, such price is higher than last three days.
Withdrawal Type
All withdrawal requests will be processed instantly including weekends and holidays. Minimum withdrawal amount is 0.0001 BTC. All my three withdrawal requests were processed instantly during the past, hope such situation can remain for next two weeks, so that all early investors can make money here.
Referral Commissions
Hashautomatical.biz provices two level referral commissions, it is 5% and 1%. If you register through my personal link below, welcome to submit 100% RCB from top menu of my website, I will transfer the money back to you as soon as it is processed.
Listing Type: Standard($250)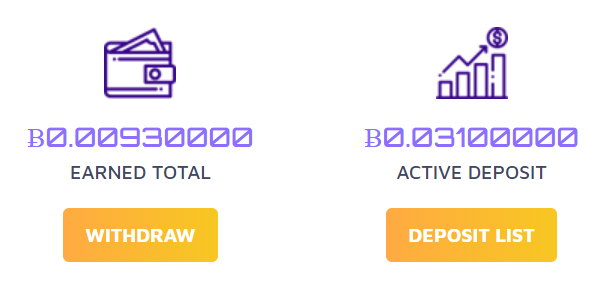 More Information
Hashautomatical.biz registered a UK company certificate called "Hash Automatical Limited", the registration date is 09th Oct 2019. At top of their website, you can find Facebook and Telegram links, click to follow them and you will keep up with the latest updates of the project, also, you can communicate with the investors there. But remember that admin will never talk to you first in the Telegram group, so only deposit from their official website and never transfer money to any individual person.
At the top right side of their website, you can also see a button called "Payment Proofs", click it and you can check all the latest payouts. They are real payout statistics because you can confirm the BTC hash id.
These are all the information of Hashautomatical.biz which I want to tell you in this article, if there will be new updates in the future, I will replenish under this article, welcome to follow.
HYIPer.net » Hashautomatical.biz Review: 10% daily for lifetime and principal included