Hello, hyip investors. In this article, I will introduce Mtmg.pro which started on 19th Nov 2019. It provides long term deposit plans. The admin bought Premium listing and 1200px top banner on my website three days ago. Both my withdrawal requests were processed successfully into my PerfectMoney wallet. Now let me write something about it.
Already scam, don't invest!
Investment Plans
Minimum deposit 0.001 BTC, earn 2.5% each working day for 20 working days and principal back
Minimum deposit 0.5 BTC, earn 3% each working day for 25 working days and principal back
Minimum deposit 0.01 BTC, earn 5% each working day for 40 working days and principal included
Minimum deposit 1 BTC, earn 6% each working day for 50 working days and principal included
These are all the plans Mtmg.pro provides. From the minimum deposit amount required, I think the first and third plans will be chosen more frequently than the other two and you can choose any one which is more suitable for you. I only have one suggestion, that is don't invest too much in all HYIP projects, especially for newcomers, I think less than $50 deposits will be better, because newcomers not only know nothing about investing skills, but also risks. So you should take some time to understand and learn how to minimize losses.
Payment Options
Mtmg.pro accepts PerfectMoney, Payeer, Bitcoin, Litecoin, Ethereum and Dogecoin.
Referral Commissions
Mtmg.pro provides 5% commissions for promoters. So if you registered through my personal link, then welcome to submit your RCB request within 24 hours since your deposit, I will give back 5% of your initial investment as long as my withdrawal request is processed.
Withdrawal Type
Your withdrawal will be processed within 48 hours. Minimum withdrawal amount is 0.0005 BTC or equivalent in another currency. There is no Maximum limit for withdrawals. But don't forget to add a payment account (wallet address) in your Settings before submitting a withdrawal request.
Advertisement: Premium Listing($500)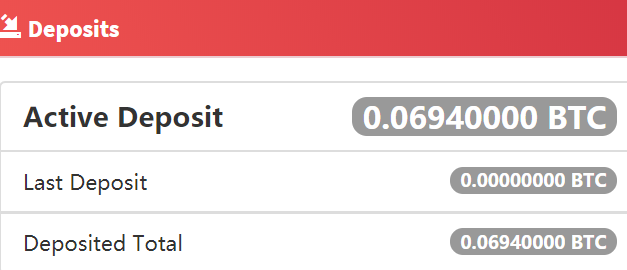 More Information
You can see a video presentation which is still under construction on its homepage, and I will replenish this update when the video is completed in the near future; In the ABOUT US page, there is a UK company certificate, the registration name is "MTMG Ltd", it is real and you can check; At the bottom, you can find links of Facebook page, Twitter and Telegram channel, don't forget to follow them if you are interested in this program; At the top of website, you can see five language icons, but currently, only three of them are active, including English, Russian and Spanish; If you have further questions about this project, you can also contact admin through the chat box at the bottom of their website.
Don't forget to follow this article if you are intereted in Mtmg.pro, because I will update all its future news here. Of course, welcome to make comments if you have valuable opinions about it.
Program Latest Updates
23rd Dec 2019: Mtmg.pro stopped payment, don't invest any more. It paid online for 33 days.

HYIPer.net » Mtmg.pro Review: 5% each working day for 40 working days and principal included