Hello, dear HYIP players. If you still don't understand the title of this article. Then please see the email screenshot which I received from PerfectMoney four days ago: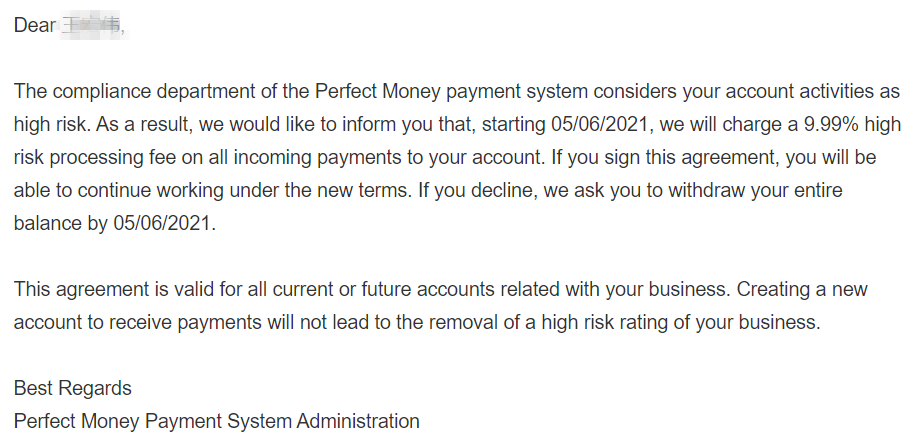 From LibertyReserve was closed by America about 8 years ago, then HYIP investors chose PerfectMoney as a substitute, because there is no cryptocurrency at that time, so PerfectMoney is the best one for us. In recent years, as cryptocurrency is more and more popular in all investment field, HYIP projects start to accept cryptocurrencies, such as BTC, ETH, USDT and so on. But PerfectMoney is still a choice for most old investors. Unfortunately, as far as I know, part of users already received the same email as me last month. If you still don't receive the email, I think you will receive it sooner or later. With a 9.99% high fees, I think nobody can accept PM any more.
If you already join HYIP for several months or years, maybe you already noticed that almost no new programs accept Payeer now. Fortunately, we can choose cryptocurrencies, such BTC, ETH, LTC, or stable coins, such as USDT,USDC...So when you have spare time, you can search on some tutorials about how to use cryptocurrencies on the Internet.
HYIPer.net » PerfectMoney will leave High yield investment programs