Gokumarket is a centralized cryptocurrency exchange from Asia, which is included in the TOP 60 exchanges according to CoinMarketCap. The daily trading volume on the exchange exceeds $ 250 million. Gokumarket has existed since 2019 and until recently did not stand out in anything special. However, recently a product for passive investors AI BOT was launched inside the exchange, which brings 25% profit per month.
The project looks very serious, the exchange has its own marketplace, a mobile application, its own GMC token, a platform for launchpads, its own debit cards and other functions standard for classic exchanges.
Started: 2021-07-03

My Deposit: $2800

Investment Plans: 25% monthly for 10 months and principal included, profits generate daily from Monday to Sunday25% per month, of which 12.5% is accrued in USDT and 12.5% is accrued in GCM tokens, which can be immediately sold on the exchange.

Minimum Investment Amount: $50

Withdrawal Limit: $80 per day

Promotional Rewards: 5%

RCB: 5% of your deposit amount

Payment Options: you can choose all cryptocurrencies

Socials: Facebook, Twitter, Telegram, Instagram, Youtube, Linkedin, Line, Coinmarketcap, Coingecko,

Contract: https://etherscan.io/token/0xa6272359bc37f61AF398071B65C8934ACA744d53
Investment Plans
Before buying an investment package, you need to additionally buy GMC tokens in the same amount as the amount of the investment package in USDT.. For example, you can deposit $100 and 100 GMC, or $500 and 500 GMC, or $1000 and 1000 GMC. I myself deposited $2000 and 2000 GMC coins. Then you can earn 25% each month for 10 month and principal included. Profits generate daily from Monday to Sunday - 50% profits will be USDT and the other 50% will be GMC.
How to Deposit?
❶ Click this link to register an account: https://gokumarket.app.link/Ms5dWXDN3ib
❷ Login your account. Put your mouse on "Wallet", and click "Main" button:

❸ I use USDT. Then click "DEPOSIT" button to transfer money(erc20, trc20, bsc all available). Take me for example, I transferred $2800 totally, and then exchange $800 into approximately 2000 GMC. So my total deposit is "$2000+2000 GMC". I will tell you how to exchange for GMC:

❹ Then click "Trade" →"Convert":

❺ Type into USD amount, and click "Preview" button to complete exchange: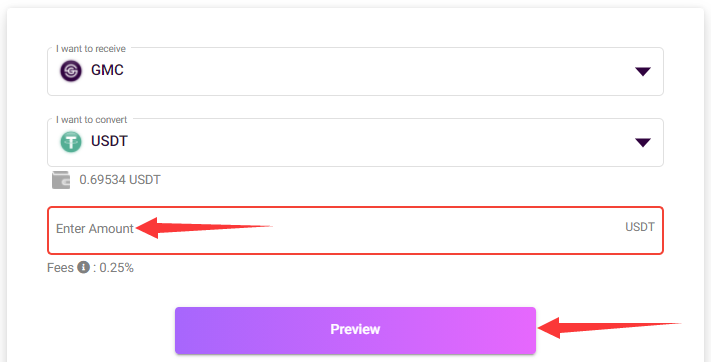 ❻ Click "Earn" → "250% Returns":

❼ Click "View" button: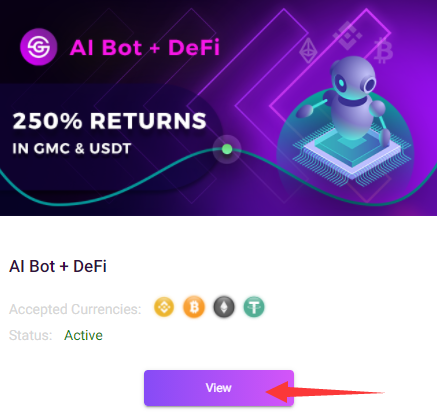 ❽ Type into deposit amounts, then click "Next":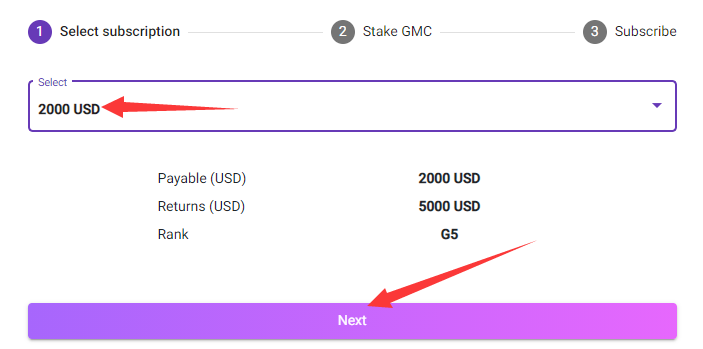 ❾ Choose second option if you don't want compounding. Then click "Next" to complete investment: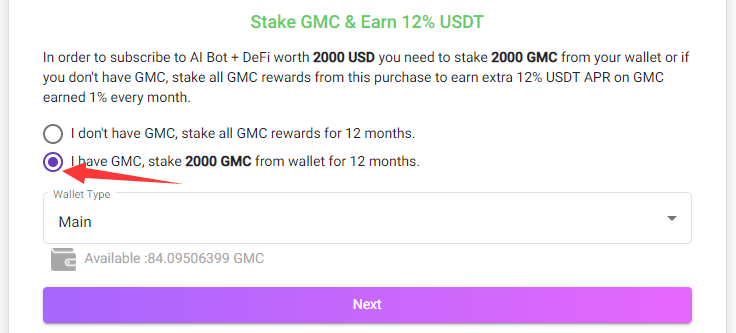 Why invest in Gokumarket
International project from Asia
The most powerful technical part and the scope of the exchange functionality.
Your own marketplace where you can buy 20,000 products with cashback in crypto.
The exchange has all the asset management licenses.
Have their own bank cards.
It is possible to replenish the account from bank cards.
A mobile application in the AppStore and PlayMarket, through which all transactions can be carried out.
An interesting trick with reinvestment for leaders after 4 months. (prolongs life span)
Withdrawal limits 10% per day from your investment package (extends the life)
There is an opportunity to make money on an affiliate program from all exchange products (launchpads, purchases on the marketplace, buying trading robots, ordering a bank card, etc.)
To create a deposit, you need to buy additional tokens, which has a positive effect on the growth of the token.
The growth of the token provokes greed and half of the profits, many will not deduce that the project is more stable.
---
2021-12-19: Gokumarket System maintenance & upgrades underway.
We have been facing a few bumps on the road to continuous success!

Last week has been a rollercoaster for us all. The good part is that we are working hard towards resuming our operations back to normal. Recently, we experienced strange pricing on GokuMarket, due to the global incident in the USDT price fluctuation. During this period, a few traders traded inconsistently, leading to strange outputs, which had to be reversed and a few accounts were temporarily suspended and the work to get all such accounts unsuspended continues.

Additionally, we are about to release an update to our audit system for processing of withdrawals, which has been causing slower or cancelled/refunded withdrawals. We are working on preparing some new FAQs that briefly explain our audit & compliance system. Please stay tuned as it is coming soon.

We apologize for the inconvenience and inspite of the holiday season, our engineers are working hard to get back to our routine state. We kindly request you to be patient as we keep you updated.
HYIPer.net » [SCAM] Gokumarket.com Review: earn 25% monthly for 10 months with International project