Revelates.io is a high yield investment project which started on 30th April, so it is a relative newly launched project. It only provides one deposit plan, from which you can earn 4.8% daily for 30 days and principal back in the end. I am not sure whether it can pay for full 30 days, because initial deposit can be back in the end and you can even release it in half way with 15% fees, so the net profit is a little high for me, that's the main reason why I only invested $200 to try first. There are Bounty and Token functions which are still under construction, so I want to be an early bird myself, of course, there is also possibility that I may lose part of my capital, but it doesn't matter, because such amount is what I can afford to lose. Minutes ago, my first withdrawal request was processed instantly already, now let's see the details of this project.



Started: 2022-04-30

My Deposit: $200

Investment Plans: 4.8% daily for 30 days and principal back in the end(half less on weekends). Principal return anytime with 15% fees in half way.

Minimum Deposit Amount: $30

Referral Commissions: 4%-2%-1% ~ 8%-4%-3%

RCB: 4% of your deposit amount

Payment Options: PerfectMoney/USDT(trc20)/BTC/LTC/TRON/XRP/DOGE

Withdrawal Type: income withdrawals occur instantly, token withdrawal 96 hours, and principal return withdrawals 48 hours.

Minimum Withdrawal Amount: for Tether - 5 USDT, Bitcoin - 0.0003 BTC, Litecoin - 0.02 LTC, Dogecoin - 20 DOGE, Tron - 20 TRX, Ripple - 5 XRP.

Social Accounts: Telegram Group; Telegram New; Telegram Support

UK Company Registration: "REVELATES GROUP LTD" registered on 1 April 2022, check link
Affiliate System
Basic referral commissions is 4%-2%-1% from three level members, and an active deposit is required to participate in the affiliate program. What's more, you can upgrade your affiliate system for tokens in the dashboard on the affiliate page, the highest three level commissions can be 8%-4%-3%. Just click the "Level Up" button to raise up your commissions: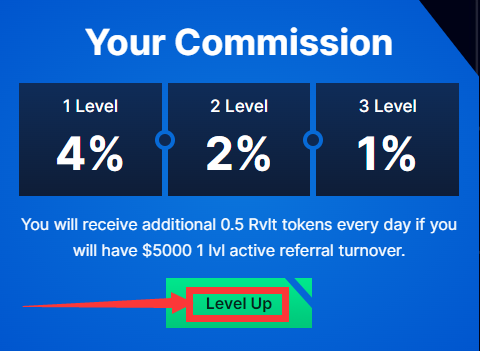 You will receive additional 0.5 Rvlt tokens every day if you will have $5000 1 lvl active referral turnover.
---
2022-05-27: Revelates token "Revelates Coin" today equals to $6.85. This is my withdrawal screenshot(1.5 Revelates Coin equals to $10.28), withdrawal processed in manual mode. If you have Revelates Coin on balance and want to withdrawal, you can do it now: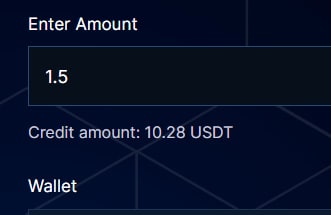 ---
2022-05-29: Revelates prolongs token withdrawal from 48 hours to 96 hours.
HYIPer.net » [SCAM] Revelates.io Review: 4.8% daily for 30 days