Diversified Social launched on 1st January this year. It is to build the world's first social decentralized aggregation platform and use the wallet as the entrance (MetaMask or TokenPocket currently). As a blockchain investor, you can earn 1.2% daily from Staking. What's more, you can earn extra income from community incentives.
After people choose to stake, all their tokens will be burned automatically. For example, you want to invest 100 DDS tokens for staking, then all 100 tokens will be burned immediately after you click the staking button. Total 1 billion DDS tokens will be burned until only 10,000,000 tokens are left. So if you love the project and want to make it stronger, just make your most effort and let's make money together.
Website: https://website.dds-diversified.com/chain/#/ (*relationship binding: 0xa8c4402f3b3607f75711abb74a71fe2c9bd1c8b3)

Started: 2023-01-01

Token Name: DDS (price is $0.153 when I am writing now)


Token Amount: total 1 billion (*burnt to be 10,000,000 finally)


My Investment: 5000 DDS tokens

Staking Profit: 1.2% daily until 400% (*including Community Incentives)

Minimum Withdrawal Amount: 5 DDS

Withdrawal Type: Instant

Features: staking amount = burning amount

Staking and Burning Address: click here

Buring address: click here

AVE Check: https://ave.ai/check/0x0ba872d8404ef92d340aea4513c08c0f7b3f3072-bsc

Telgram Group: https://t.me/DiversifiedSocial
DDS Token Distribution
Initial pot: 1.5 million
Project operation: 1.5 million
Technology development: 1 million
Ecological construction: 1 million
Mining Output: 995 million (in process...)
Remark:
You can exchange DDS token on PancakeSwap or Metamask.
Zero transaction fee for buying and selling.
Each address sells and reserves 1 token.
Pledge mining and destruction, deflation to 10 million.
Circulation is applied to ecology
Token Incentives and Profit
Number of active wallets

Gaining counting power

1-10000 wallets

4 Times
10001-100000

wallets

3.5 Times
100000 or more
3 Times
Your Daily profit = Token Amounts * 0.3% *
Gaining counting power
For example, you invest 10000 DDS to stake, then your daily profit will be 10000 * 0.3% * 4 = 120 DDS. Profit will stop once it reaches 40000 DDS (including Staking Profit and Community Incentives).
Note: Each address holds a maximum of 100000 computing power. You can connect your wallet and click the "DAPP" button on right top to check the remaining pledgable. This is mine, remains 79996 pledgable:

Community Incentives

Note: The small community is the total of the remaining community pledged coins after the first and second largest communities are removed from the team.
RoadMap
2022 Q4

2023 Q1

2023 Q2

2023 Q3


• Product Prototype

• Market Research

• Decentralized Identity

• Product Testing

• Product Audit

• Token Online

• Derived Key Support

• End-to-end Encrypted Information

• Multi-chain Wallet Online

• E2E On-chain Integration

• Platform Multi-chain Integration

• Forum Product Iteration

• Global Brand Strategy

• More capital institutions

• More product features

• Content rights NFT
❶ Install MetaMask wallet and add Binance Smart Chain network. This is tutorial: https://www.hyiper.net/blog/407.html
❷ Add DDS contract address to your MetaMask wallet: 0x0BA872d8404Ef92D340AEa4513c08c0F7b3F3072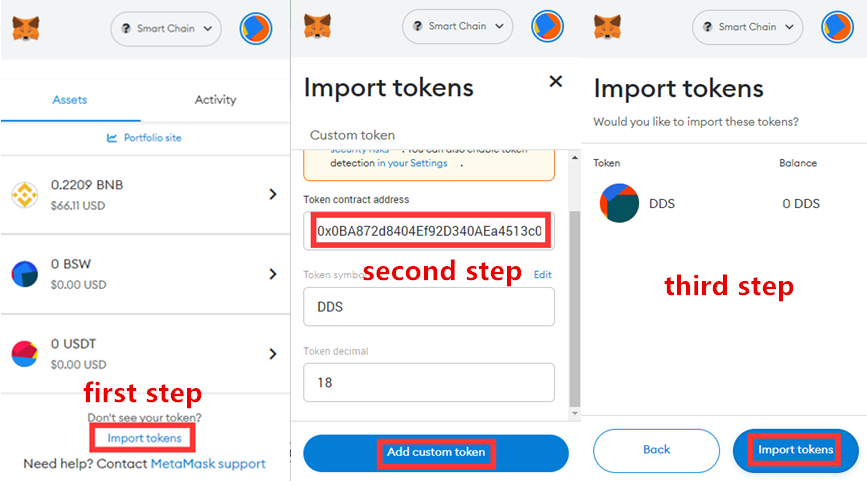 ❸ Exchange some DDS tokens:

❹ Open official website: https://website.dds-diversified.com/chain/#/
❺ Click the "DAPP" button on right top:

❻ Click the "Link Wallet" button to connect your MetaMask wallet:

❼ Type into 0xa8c4402f3b3607f75711abb74a71fe2c9bd1c8b3 in relationship binding area and click "Unbound" to bind relationship with great team:

❽ Type into amount and click "Pledge" button:

❾ Choose the "Contract" button and confirm on your MetaMask wallet: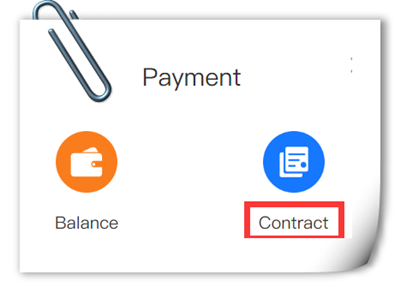 Note: You can also invest with TokenPocket
Contact me if you are interested:
HYIPer.net » [SCAM] Diversified Social Review: Stake to earn 1.2% daily until 400%