Good afternoon, dear HYIP investors. Bitforce.ac is a medium term high yield invest program which provides hourly profit deposit plans. It has been online since 19th Sep 2019. The admin bought "Standard Listing" on my monitor two days ago. My last three withdrawal requests were all processed successfully to my PerfectMoney wallet. So now let me introduce it to you all.
Already scam, don't invest!
Investment Plans
First, let's look at its investment plans. Bitforce.ac only provides one plan. With a minimum deposit amount of $20, you can earn 0.21% hourly for 50 days and principal included. After 50 days, you can earn totally 252%.
For example, if you deposit $100, then you can earn $0.21 per hour, that is to say $5.04 every day, of course, you can withdraw your hourly profit anytime you want. After 50 days, you will get $252 totally.
Payment Options
Bitforce.ac accepts PerfectMoney, Payeer, BTC, LTC, ETH, BitcoinCash, Dash, Dogecoin and Ripple. I think It is already enough for all HYIP investors, because most frequently used payment options are still PM and BTC. If you don't have any wallet above, you can register one of them for free.
Withdrawal Type
Bitforce.ac provides instant withdrawal service. So you do not need to wait for money coming once you submit a withdrawal request. Of course, the minimum withdrawal amount for every payment processor is different: PM $1, PAYEER $1, BTC $3, LTC $3, ETH $3, DOGE $3, BCH $3, DASH $3 and RIPPLE $3. There is no maximum withdrawal limit.
Referral Commissions
You can enjoy three level referral commissions, they are 7%, 3% and 1%, totally 11%. So if you are an excellent HYIP promoter, I think you can earn profitable commissions here.
What's more, if you want to make a further progess in referral commissions, you can apply for a representative in your country. Any one can become a representative. To do this, you need to be an active member of BitForce.ac and fill in the online application in your account. It will require your personal and contact details, which will be added to the website. Consideration of applications for representative status takes up to 1 working day. Once your information has been added to this section, your affiliate commission will be increased to 10%, 6% and 2%.
I am not a representative of Bitforce.ac, so I can only offer 100% RCB. If you join under my link, then you can apply from RCB section on top menu of my website after deposits.
Listing Type: Standard($250)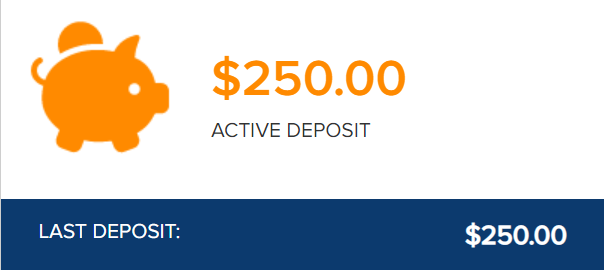 Other information
The admin designed an original template for Bitforce.ac website. Just like some HYIPs, he also bought an EVSSL certificate from Geotrust company which can be seen in your browser bar. At the same time, you will find a UK company certificate on its homepage, the company number is 12113206. Browse its website, you can also find a Youtube video review for Bitforce.ac. At last, I have to tell you that don't forget the social links on right top corner of its website, including Facebook, Telegram and Twitter. Especially Facebook and Telegram group, you can find valuable and timely updates about the program, because there are many realy investors there, so just learn to take advantage of them.
If you already deposit into Bitforce.ac, I suggest you to make withdrawal once you reach the minimum limit(you can find minimum withdrawal amount for different payments above), because this program provides hourly profit and you may withdraw several time a day.
Program Latest Update
12th Oct 2019: Representative can earn more like below
Turnover - $1500+ , $50 Bonus on Account Balance
Turnover - $3000+ , $200 Bonus on Account Balance
Turnover - $5000+ , $500 Bonus on Account Balance
Turnover - $10,000+ , $1000 Bonus on Account Balance
Turnover - $25,000+ , $2500Bonus on Account Balance
Turnover - $50,000+ , $5000 Bonus on Account Balance
Note - To claim your bonus send your details to admin@bitforce.ac and bonus will be added instantly to your account. Deposit via multiple accounts from one IP will not be counted.
19th Oct 2019: Deposit bonus comes
From 18/10/2019 to 1/11/2019, Investors who invest more than USD 500, will receive a 25% Bonus !!! The Bonus is withdrawable, and the user can decide if he wants to add a bonus amount to deposit or withdraw it. Once your deposit is added to your account, 25% of the deposit amount added to your account balance. Your original deposit will remain unchanged.

This process is automatic and available to all members who deposit via website BitForce .ac. Do not engage in any telegram chat who claim that from BitForce support staff. We will never send you a pm for any offers regarding BitForce and will never ask to deposit or send fund via telegram for any purpose. Be Aware and Be Safe, Make deposits and withdrawals via the website only.