Hello, in this article, I will introduce a high yield investment program called Valuemavenltd.com which started on 04th Oct 2019. The admin bought Standard listing on my monitor 4 days ago, but due to some database operation errors, my account was deleted and just recovered yesterday, so I changed its status back to paying. My first withdrawal was just processed instantly into PerfectMoney account hours ago, now let's browse some info about it.
Already scam, don't invest!
Investment Plans
Invest 10-500 dollars, earn 1.31% hourly for 80 hours and principal included
Invest 10-500 dollars, earn 104% after 1 day

Invest 10-500 dollars, earn 135% after 6 days

Invest 10-500 dollars, earn 170% after 9 days

Invest 10-500 dollars, earn 265% after 15 days
These are only parts of the plans whose amount limit is from 10 to 500 dollars. For more, you can open its website to see. Of course, the more you invest, the more you will earn. But all HYIP projects have risks, so you'd better only take them as gamble games and don't invest what you can't afford to lose. For newcomers to understand more clearly, I will take the first plan above for example. Such as $100 deposit, you will earn 1.31 dollars hourly for 80 hours and finally you will get 104.8 dollars totally. You can withdraw your hourly earnings anytime you want, so if you choose this hourly plan, don't forget to withdraw your earning as long as you reach the minimum withdrawal limit.
Maybe you can see words on its homepage showing "After 48 hours from the investment time, you can release your total invested funds, or part of it. 5% release fee will be applied", I don't know it is for the former plan or future plan, but currently, Valuemavenltd.com doesn't offer "initial principal release in advance" function for all plans, so forget this sentence.
Payment Options
Valuemavenltd.com accepts ecurrency of PerfectMoney, Bitcoin, Litecoin, Ethereum, BitcoinCash and Dogecoin.
Withdrawal Type
All PerfectMoney, BTC, LTC and Dogecoin withdrawals up to $500 are processed instantly. Larger ones and all withdrawals for ETH, BCH and Dash are processed manually within 24 business hours. The minimum withdrawal amount is $1.00 and there is no maximum limit. You can request as many withdrawals per day as you wish.
Referral Commissions
Promoters can earn 5% commissions for your direct downline. For example, you invite one investor, who invests 100 dollars on his ValueMaven account. As a personal partner, you will earn 5% of this amount, which will be 5 dollars and it will be credited directly to your account balance.
Advertised Listing: Standard($250)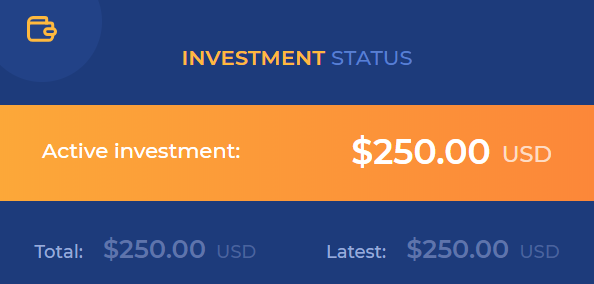 More Information
Valuemavenltd.com runs its website on a beautifully designed template, but you may find that not all contents are ready, such as the Facebook and Twiter links at the bottom of its website or other contents. You will find a Telegram channel at the left bottom, you can follow it, but I love Telgram group more, because there will many real investors and you can communicate with them online directly, hope admin can create a group in the near future.
These are what I want to tell you about Valuemavenltd.com, for more updates in the future, I will replenish under this article, welcome to follow my blog.
Program Latest Updates
09th Oct 2019: Withdrawal is pending just now, don't invest until further notice
10th Oct 2019: Withdrawal is back to instant today, but there are still pending withdrawals among investors.
HYIPer.net » Valuemavenltd.com Review: 1.31 hourly for 80 hours and principal included