Gissis.com is an HYIP project which provides medium and long term deposit plans. It started on 29th Oct 2019, and operated by an experienced admin. Admin bought listing on my website two days ago. Both two withdrawal requests were processed into my PerfectMoney wallet successfully. Now let me write something about it.
Already scam, don't invest!
Investment Plans
Deposit 15-450 dollars, 1.4% each working day for 5 working days and principal back

Deposit 40-2500 dollars,

1.79% each working day for 14 working days and principal back

Deposit 400-20000 dollars,

2.3% each working day for 27 working days and principal back

Deposit 700-70000 dollars,

2.4% each working day for 50 working days and principal back

Deposit 900-100000 dollars, get 370% after 47 working days

Deposit 1500-150000 dollars, get 500% after 68 working days
These are all the plans Gissis.com provides. Profits will be generated only on working days, namely from Monday to Friday. You can choose the plan which is suitable for you. But I suggest you to choose the first four plans where you can get profit on each working day. Of course, the most important things you should remember is that only invest HYIP projects with your spare money and never invest what you can't afford to lose.
Referral Commissions
Gissis.com offers three level referral commissions for its promoters, it is 4.2%, 1.7% and 0.7%. If you register under my personal link, then you can get back 4.2% of your deposit amount. All you need is just to submit RCB request from our top menu and I will transfer the money back to you as soon as the admin processes my withdrawal requests.
What's more, Gissis.com offers a special referral offer for representatives. If you are good at HYIP promotions, then you can contact the admin to apply for a representative in your country. The profit of the official representative is 5.5% - 2.2% - 1.1% of the deposit of the referrals. Increased rates are valid not only on the first, but also on the following branches of the referral system.
Payment Options
Gissis.com accepts PerfectMoney, Payeer, Bitcoin, Litecoin, Ethereum, BitcoinCash, Dash, Dogecoin, Ripple and Monero.
Withdrawal Type
Payments, as well as commissions are carried out manually, up to 72 hours. The minimum amount that can be withdrawn from the balance is $ 0.1, for cryptocurrency payment systems - 0.002 btc in equivalent. Be sure to specify your payment details in your personal account before submitting withdrawal requests.
Listing Type: Standard($250)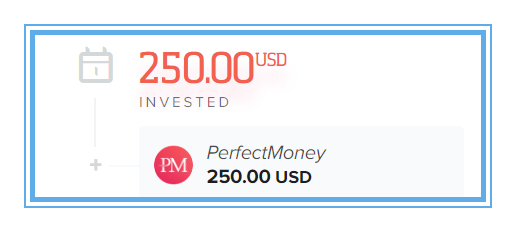 Whois Information
Domain Dates: 2019/07/15 - 2020/07/15

IP Address: 213.32.87.154 is hosted on a dedicated server

IP Location: England - London - Ovh Sas

ASN: AS16276 (registered Feb 15, 2001)
More Information
Gissis.com designs an original and beautiful template for its website. From here, we can see that this is not the first time he has run HYIP projects, maybe this is operated by experienced admins. EVSSL and company certificates are all registered by the admin.
On their homepage, we can find a video review for it. You should browse more video reviews of different HYIP projects. So that you will be able to compare the quality of each project when you choose to invest.
On the top of their website, you may already notice a translation button. But it is still under constructions, maybe more languages will be added in the near future, so that it will make investors from different countries easier to operate.
At the website bottom, you can follow all its social accounts, such as Facebook, VK, Twitter and others. If you have questions, you can click the Telegram button to get in touch with the support and communicate directly.
From its website cost, we are sure that the admin is experienced and spends much money on this project. So what are you waiting for? Just register an account and have a try with minimum investment.
Register: https://gissis.com/?ref=hyiper
2020-05-07: Gissis.com blocked several investors' accounts, so don't invest currently until my further notice.
2020-05-16: Gissis.com admin compensates my referral. He blocked my referral $400 deposit and make a compensation of $200. In order to recover my referral loss, I changed it to paying status.
2020-10-10: Gissis.com withdrawal requests are already pending over 48 hours, don't invest any more.
HYIPer.net » Gissis.com Review: 1.79% each working day for 14 working days and principal back