Just two days ago on 28th June, Futurion.finance held a members meetup. You can click and see the meetup video through this link: https://www.youtube.com/watch?v=_zNwA1Tm9h8. However, I think you can not imagine that a Leaders Meetup will be hold on 1st July tomorrow at 7 PM(GMT+2). I think this will be a good news both for investors and leaders.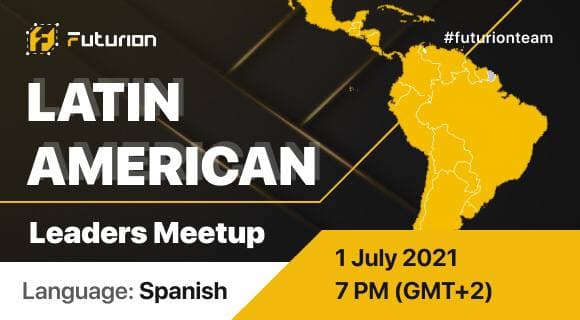 We will have a big event coming up on July 1, 2021. A regular monthly meet-up kicks off the month of July with a spectacular event full of news, announcements, and positive steps forward.

This is Futurion. Great launch. Join the Zoom Meeting: https://us02web.zoom.us/j/87682369079
When the meetup ends, I will replenish their video at the end of this article. Welcome to follow tomorrow.
Register: https://futurion.finance/auth/registration/2y7Kjf
Review: https://www.hyiper.net/blog/303.html