Xander.limited is a high yield investment project which started on 05th November 2021. It provides long term deposit plans, from which you can earn 2.1%-3.5% daily for 20-55 business days. If you are a regular visitor of my website, you should know that I already listed Xander.limited on my website before, and just deleted it days ago. I deleted it because I invested with my personal money in the past, after my investment expires and got back all the profits, I removed it from my website. During my past experience in Xander.limited, it performed well and all withdrawal requests were processed within 24 hours. Today, I added it on my website again, because admin wanted his project to be advertised on my website and paid me for the listing. Thank admin for your financial support and good luck to your business. Now let's see some details of this project.
Started: 2021-11-05

My Deposit: $200

Investment Plans: 2.1%-3.5% daily for 20-55 business days and principal back

Minimum Deposit: $100

Referral Commissions: 6%-4%-2%-1%

RCB: get back 6% of your deposit amount

Payment Options: BTC, LTC, DOGE, ETH, BCH, DASH, RIPPLE, USDT(erc20/trc20),TRON, BNB, STELLAR

Withdrawal Type: within 72 hours (4% withdrawal fee)

Minimum Withdrawal Amount: BTC/LTC/BCH/Dash/DOGE/USDT(trc20)/Tron/Ripple/Stellar/BNB - $20; ETH/USDT(erc20) - $100

UK Company: "XANDER X LIMITED" registered on 21 October 2021, check link

Social: Telegram channel; Telegram Group
Investment Plans
X1: deposit $100-$250000, earn 0.3%-2% daily for 500 business days and principal included

X2: deposit $2000-$250000, earn 300% after 160 business days

X3: deposit $100-$25000, earn 2.1% daily for 20 business days and principal back

X4: deposit $25000-$50000, earn 2.5% daily for 35 business days and principal back

X5: deposit $50000-$200000, earn 3.5% daily for 55 business days and principal back
How to invest?
① Click this link and register an account: https://xander.limited/?ref=hyiper
② Login your account, and click the "DEPOSIT" button: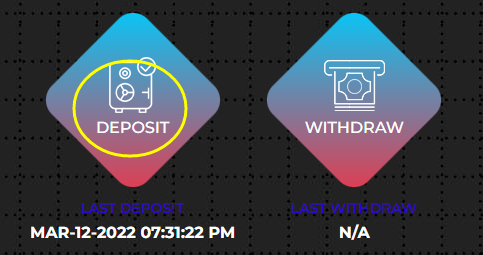 ③ Choose the plan which you want to invest: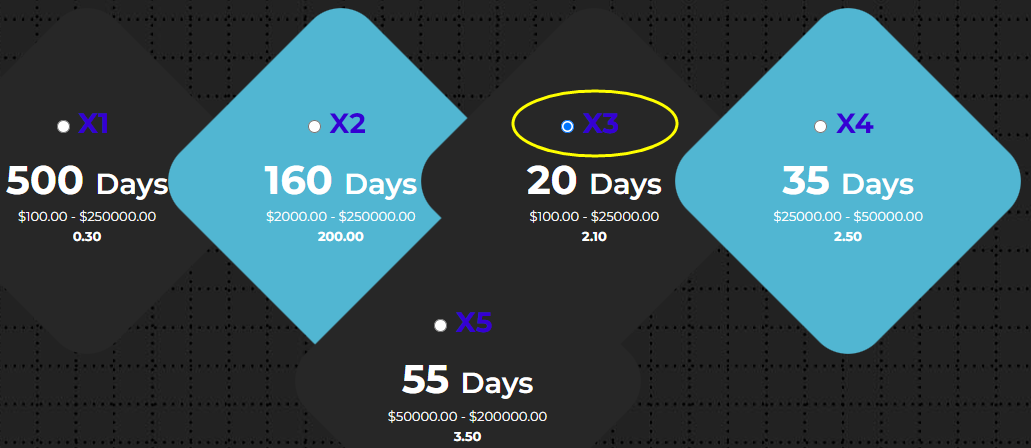 ④ Type into deposit amount → Choose payment options → Click "SPEND" button: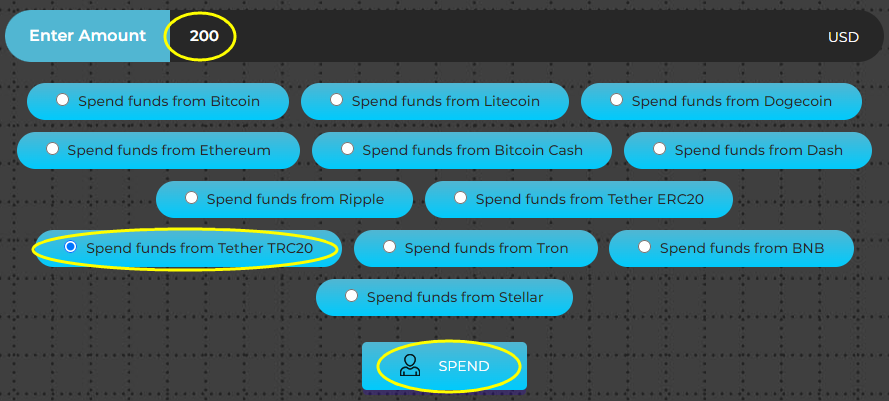 ⑤ Check your deposit information. If there is no mistake, then transfer money to the wallet which it shows to you to complete full investment process: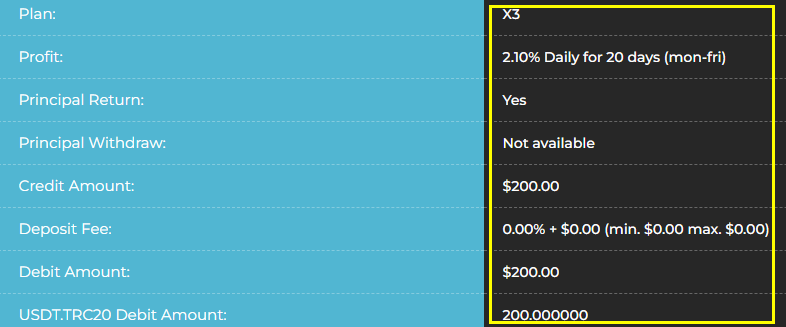 Summary
Xander.limited has already been online for 128 days, and there is no negative comments or status in other blogs or monitors, so this project is operated by an experienced admin or team definitely. I hope this situation can last for a long time in the future, so that more investors will earn from it. Among all the plans I introduced above, I like "X3" plan the best, because it only needs $100 to start and profit generates every day, so it is my choice each time. I don't recommend you to invest large amount or choose the AFTER plan in any HYIP project. What's more, never deposit what you can't afford to lose in all investment projects.
HYIPer.net » [SCAM] Xander.limited Review: 2.1%-3.5% daily for 20-55 business days