Streambit.biz is a high yield investment program which mainly provides short term investment plans. It has been online since 04th Sep 2019. The admin bought Premium listing on my monitor, together with a lifetime 1920px top banner. My former withdrawals were all processed normally into my PerfectMoney account, now let me introduce it to you.
Already scam, don't invest!
Investment Plans
Invest 10-100000 dollars, earn 104%-140% after 1 day

Invest 10-100000 dollars, earn 135%-360% after 6 day

Invest 10-100000 dollars, earn 170%-550% after 9 day

Invest 10-100000 dollars, earn 265%-900% after 15 day

Invest 10-100000 dollars, earn 415%-1300% after 21 day

Invest 10-100000 dollars, earn 1500%-2500% after 60 day
These are only parts of the plans Streambit.biz offers. For more plans, you can visit its website. Let me take the first one for example, if you invest 100 dollars, then you can earn 104 dollars totally after one day.
For HYIP newcomers, I suggest you not to invest too much in all HYIP projects, just join with your spare money and don't invest what you can't afford to lose. What' more, don't reinvest your principal again and again into the same project, you should not be too greedy.
Payment Options
Streambit.biz accepts PerfectMoney, Payeer, Bitcoin, Litecoin, Ethereum, Dogecoin and BitcoinCash.
Withdrawal Type
All withdrawal requests are processed in manual mode within 48 business hours. But usually, it will be less than 24 hours if your investment amount is not too large. For most HYIP projects, withdrawals will be processed within 24 hours. So if your request is pending for more than 24 hours, just let me know. There is no withdrawal limits for all ecurrencies.
Referral Commissions
Streambit.biz provides one-tier affiliate program which offers reward of 5% on the deposits made by people you have referred. What's more, you can receive the partnership commission without being an active investor in StreamBit.biz.
Advertised Listing: Premium($500)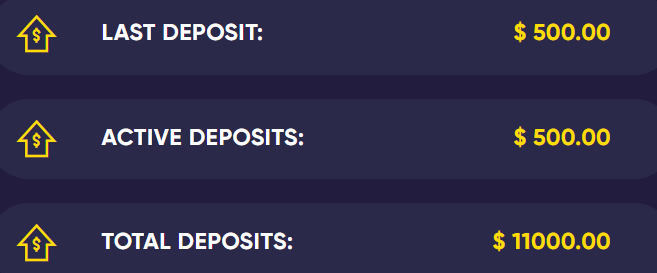 More Information
Streambit.biz runs its website on an original template. Like all other professional projects, it also registered EVSSL and UK company certificates, the registration number is 12113939. At the right side bottom of the website, you will see Facebook and Telegram groups, don't forget to join them if you are already an active member, because the groups will provide you with valuable updates about the project.
Also, you will find a Youtube video review at the homepage, you should form the habit of browsing different HYIP videos, so that you will know which video has higher quality when you choose programs, right? Just see more to know more.
If you have more questions, you can leave a message or communicate with the admin online throught the chat box at the bottom of its website.
Program latest updates
27th Sep 2019: Admin bought 1920px top banner for lifetime.
05th Oct 2019: My withdrawal($20) is pending over 24 hours, and this is the first time waiting for so long.
06th Oct 2019: Both two withdrawals($40) were processed finally, it took 29 hours.
07th Oct 2019: Fast withdrawal came back, my withdrawal request was processed within 3 hours yesterday.
19th Oct 2019: Some monitors already gave it WAITING or SCAM status, at the same time, the official telegram group started to forbid investors writing messages, but my withdrawal request was processed normally as before.