Keeper-money.com is not strange to all hyip investors, because its huge promotion on almost all advertising platforms in hyip industry. But I don't think experienced investors will take part in, because its investment plans are not attrative enought.
In this article, I will not introduce its plans because it is only listed in Basic listing. I will share the latest news about it to my readers.
Now share first piece of news, see attachment first: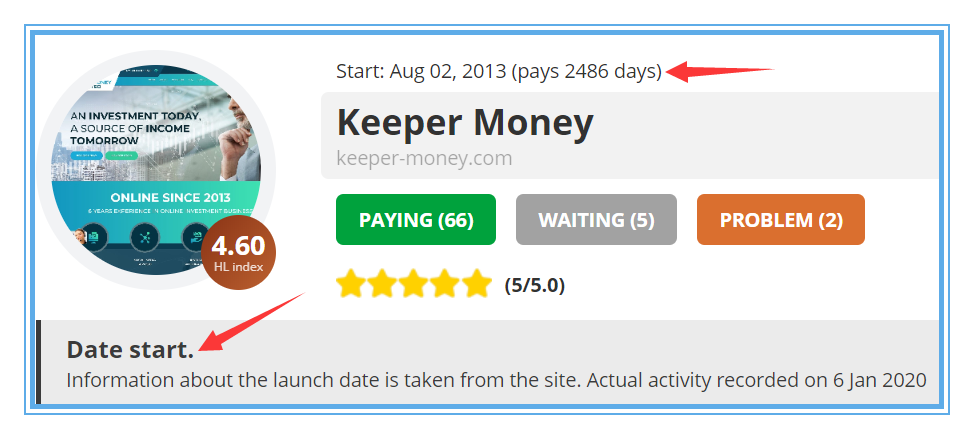 We can see that hyip monitor's admin already clarify that its real launch date is 6 Jan 2020, but not Aug 02 2013. Another piece of news is serious I think, because Keeper-money.com admin changed investors' plan when they expires without notice or permission. See attachment below:

So what do you think about this project?